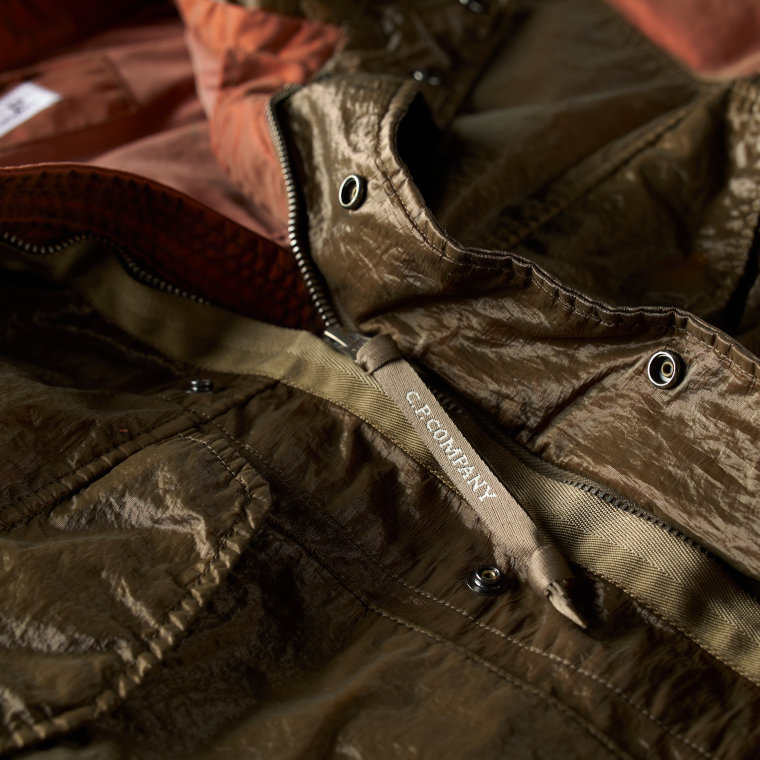 50 Fili Tr-P
A part of the 50 Fili family, this Tr-P variant uses a pre-coloured polyester yarn instead of the traditional RFD nylon. Through the use of a polyester fibre, which remains untouched in a traditional dyeing process, C.P. Company can produce, when used together with another nylon fabric, garments containing three different colours.
Composition
Cotton/Polyester
Filament Section
Warp: Cotton; Weft: Polyester; Back: Resined
Fabric Features
Garment Dyed
Water Resistant
Coated
Designer's comment
"50 Fili Tr-p is used together with other fabrics in the Colour Casting range, testing the limits of garment dyeing"
Rain Barrier
Drop Resistant
Water Resistant
Waterproof