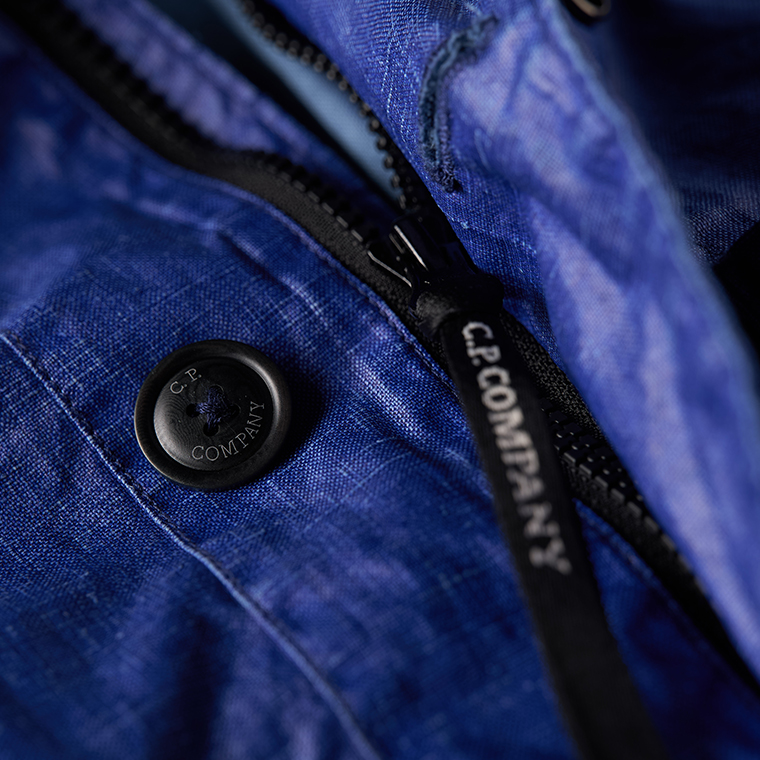 Lino Wax
Semi-transparent wax like synthetic water shedding coating on external side of a linen blend. The polyurethane based external coating, with its wax like appearance, not only greatly improves the weather resistance of the linen but also adds body and emphasises the irregular qualities of the linen yarn. Garment double dyed.
Filament Section
Warp And Weft Linen, Face: Semi Transparent Wax
Designer's comment
"Is the classic summer natural fabric but offers little in the way of protection from wind and rain. By applying a thin, transparent polyurethane based coating - not a film, here the resin is spread onto the fabric – C.P. Company not only augments water resistance but also actually enhances the grain of the linen."
Rain Barrier
Drop Resistant
Water Resistant
Waterproof