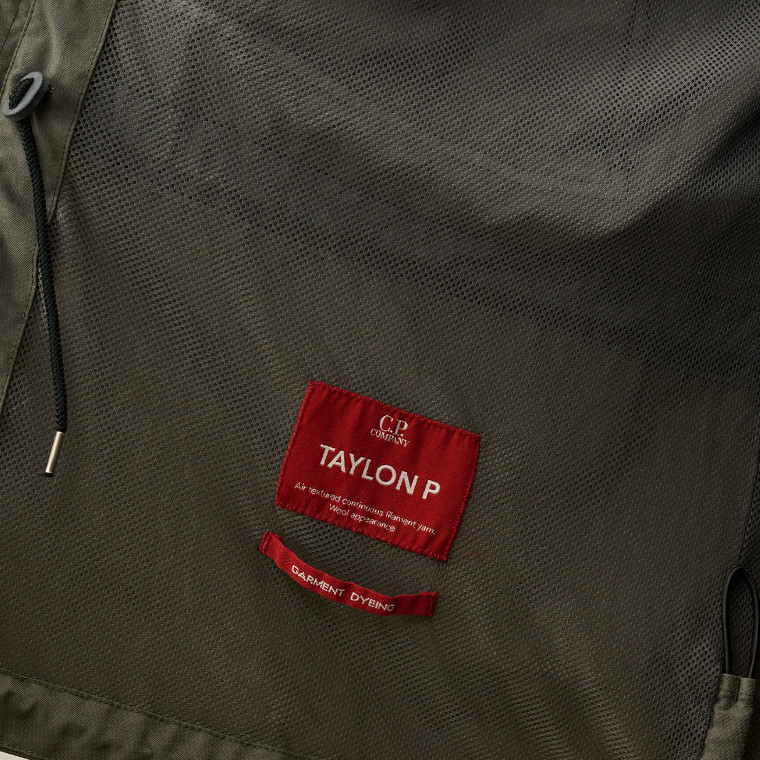 Taylon P
The name Taylon signifies a taslanised nylon. Taslanising is the process of texturing mono-filament yarns by basically tangling them through the use of a high pressure air stream. The resulting knots and tangles produce a thread that is more similar to a spun yarn, which in the case of Taylon P - the P signifies pesante, heavy in Italian - a woollen aspect. The fabric is a mix of taslanised and mono-filament nylons.
Filament Section
Weft: nylon taslan, Back face: resined
Fabric Features
Garment Dyed
Quick Dry
Coated
Mono filament
Designer's comment
"This mixture of matt, Taslan and shiny, mono-filant nylons lends itself perfectly to the garment dyeing process."
Rain Barrier
Drop Resistant
Water Resistant
Waterproof