M.T.t.N Goggle Hood Lens Parka
09CKOW009C005709G888
M.T.t.N Goggle Hood Lens Parka
09CKOW009C005709G888
Description
For an authentic old-school athletic look, we've pioneered M.T.t.N (Multi Tension trilobate Nylon), a fabric constructed from two separate nylon yarns with opposing tensions. This technique presents a fractured surface for a bold retro fit, which is the ideal base for iconic C.P. Company styles, like this padded parka with our signature Goggle hood and Lens detail at the sleeve compartment. Features full zip fastening, snug ribbed cuffs, and two secure front pockets.
- Goggle hood
- Lens sleeve pocket
- Full zip fastening
- Secure front pockets
- Weather-resistant
- 100% nylon
Details & Care
- Wash max 30°C - Mild process
- Do not bleach
- Do not tumble dry
- Do not iron
- Do not dry clean
- Line dry
- Remove detachable accessories before washing
- Dry inside out
Shipping & Returns
RETURN: You can request a return within 14 days of your order being delivered by filling out the
online return form
. Once the request has been completed, you will receive email confirmation from our Customer Care team with the authorisation to proceed with the shipment.
Click here
for more information on Returns.
Fabrics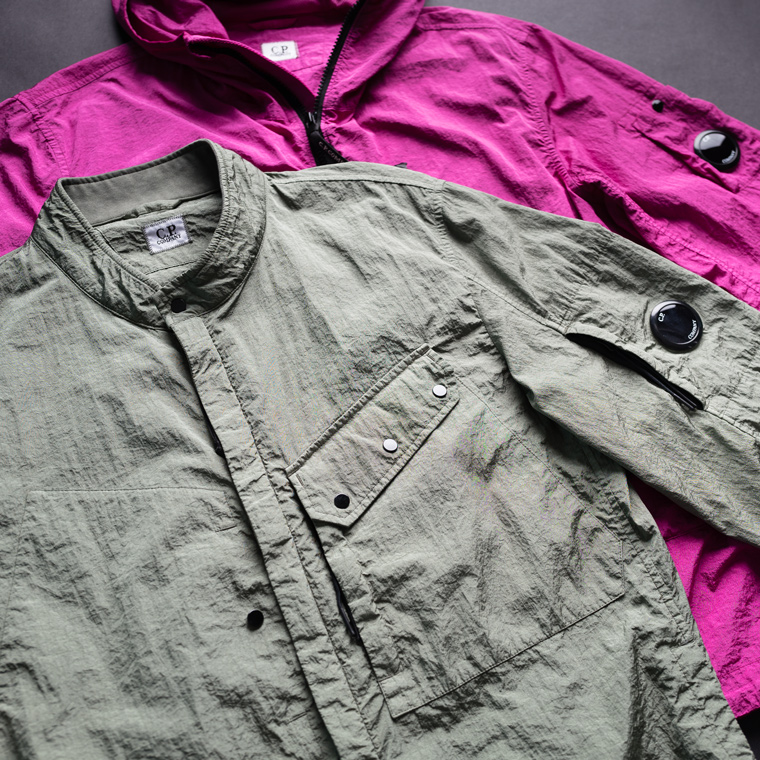 M.T.t.N
Multi Tension trilobate Nylon. The fractured surface of this nylon fabric is due to the different tensions of the 2 nylon fibres - an opaque taslan warp and a brilliant trilobatic weft - and the twisted cord finishing process. Nylons finished in this way were a staple of early 1980's sportswear, pioneered by C.P. Company.
Filament Section
Trilobate nylon
Fabric Features
Garment Dyed
Quick Dry
Multiflament
Designer's comment
"Although this fabric bears echoes of the first garment dyed nylons, the 2 different nylon yarns used in its weave give it a new edge."
Rain Barrier
Drop Resistant
Water Resistant
Waterproof