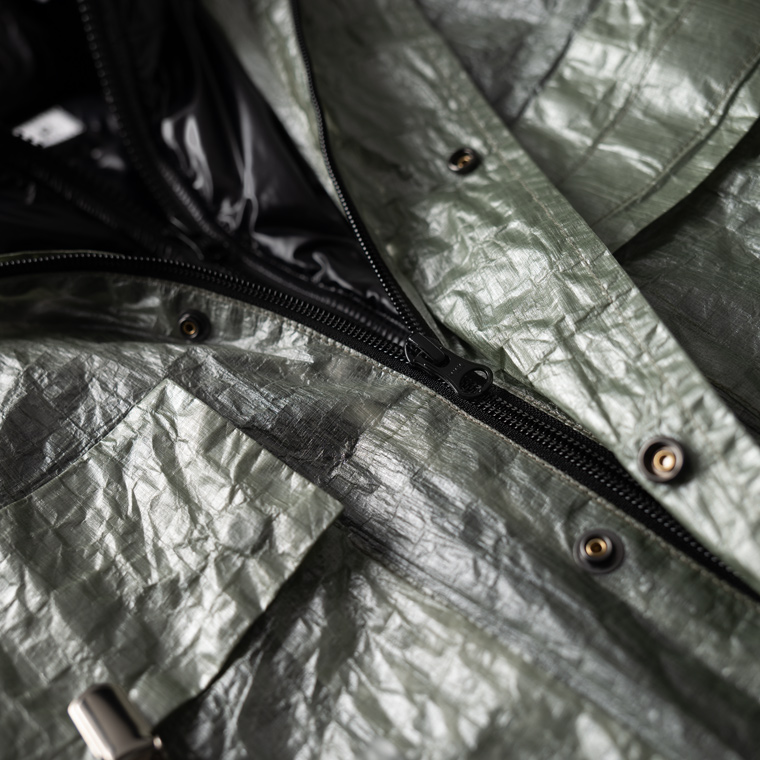 Dyneema
Dyneema has the highest strength-to-weight ration of any manmade fibre, approximately eight times that of high-strength steel, and therefore allows the construction of incredibly light yet incredibly strong fabrics. Dyneema is also used, in cross-layer constructions, for personal body armour, high-performance sails and extreme climbing equipment.
Composition
Polyethilene fibers
Filament Section
WNW both faces with polyester film
Designer's comment
"The unique qualities of Dyneema make it a perfect choice for the remastered Metropolis jacket."
Rain Barrier
Drop Resistant
Water Resistant
Waterproof