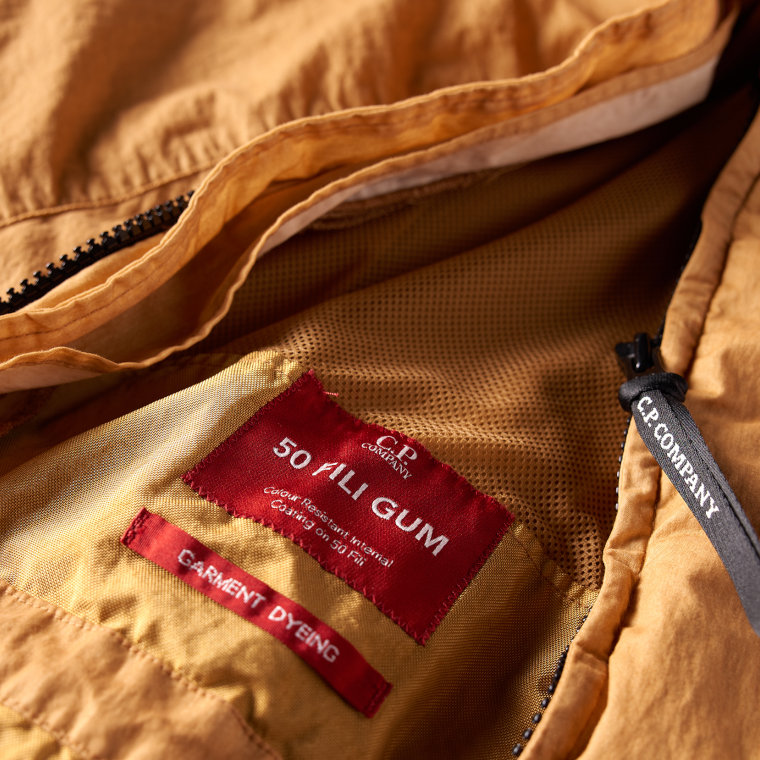 50 Fili Gommata
The iconc C.P. Company 50 Fili bonded to a polyurethane film. One of the first fabrics ever developed by The Company, 50 Fili is a nylon/cotton mix derived from American field parkas. One of the most adaptable fabrics in the C.P. Company catalogue, the addition of a polyurethane coating makes it ideal for high spec. outerwear.
Filament Section
Warp: Cotton, Weft: Nylon, Back : PU Coating
Fabric Features
Garment Dyed
Coated
Water Resistant
Designer's comment
"This is one of those fabrics that has so much character that, as long as you work with the character, the results are always very special."
Rain Barrier
Drop Resistant
Water Resistant
Waterproof