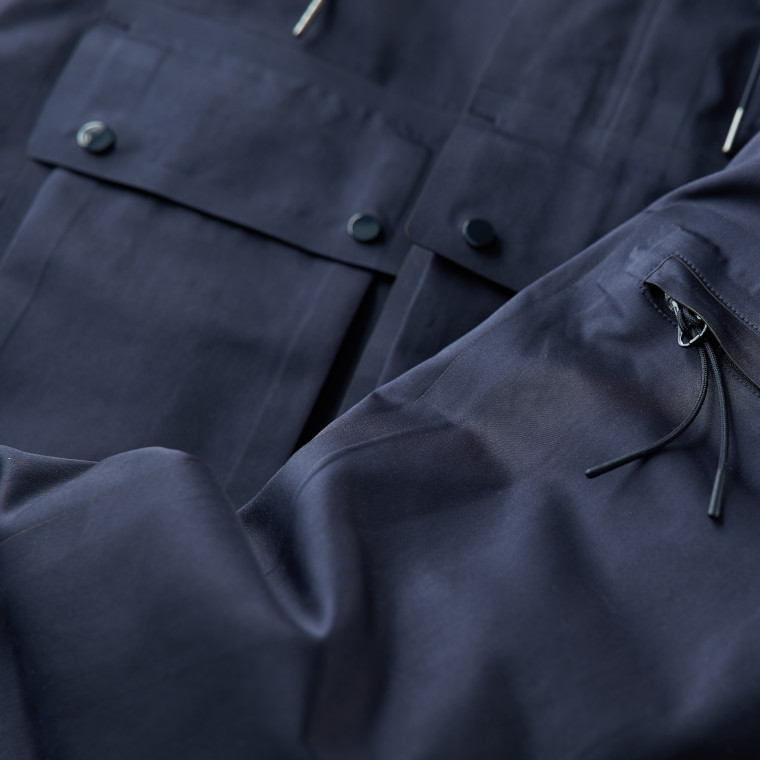 A.A.C.
AAC is C.P. Company looking at how we can construct garments. The use of lasers for cutting garments is a normal production procedure but when applied to a nylon/polyester micro-fibre it actually welds the fibres together, eliminating the need for overlocking the raw edges. Gluing the seams with thermo sensitive adhesives reduces seam bulk by 50%.
Composition
Poly/Nylon Microfiber
Filament Section
Microfiber
Fabric Features
Water Resistant
Quick Dry
Designer's comment
"The way we make things, and acknowledging the importance of synthetic fibres, will play a huge part in trying to make the clothing business carbon zero".
Rain Barrier
Drop Resistant
Water Resistant
Waterproof