P.Ri.S.M. Mille Goggle Jacket
09CMOW188A005686G683
P.Ri.S.M. Mille Goggle Jacket
09CMOW188A005686G683
Fabrics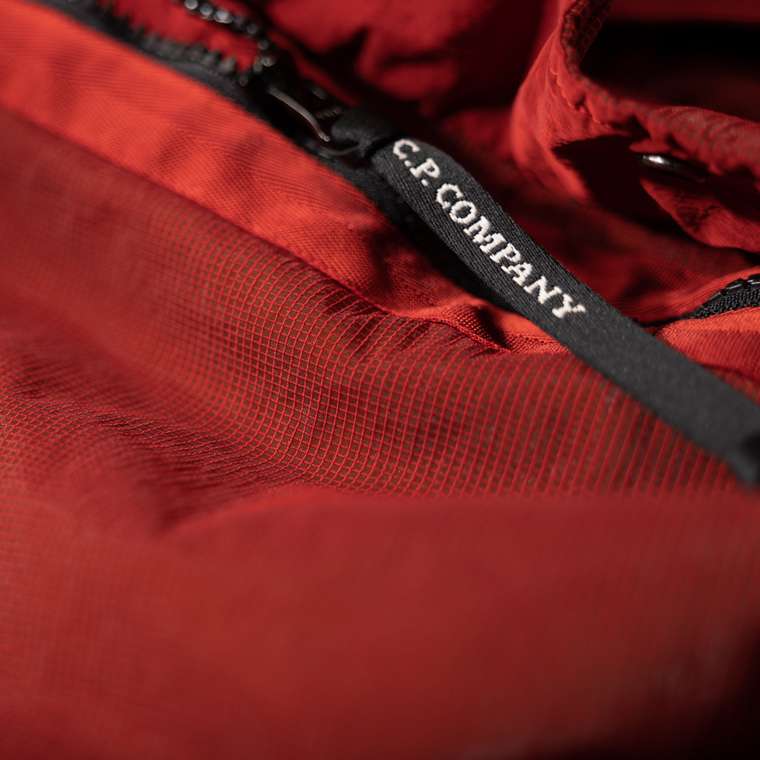 P.Ri.S.M.
This Prismatic Rip-Stop Membrane is composed of a two tone ripstop and a polyurethane membrane. The ripstop features a ready for dyeing nylon warp and a yarn dyed contrasting polyester weft. The polyurethane membrane is transparent and can be dyed. The prismatic final colour is due to the contrast achieved in the semi-dyeable ripstop and the tonal effect of the now coloured membrane.
Composition
Nylon/polyester coated
Filament Section
warp: nylon rfd, weft: polyester yarn dyed, back face : dull coating
Fabric Features
Garment Dyed
Quick Dry
Coated
2L
Windproof
Multi filament
Multifabric Dyeing
Designer's comment
"We have used the same olive drab over dye on all the pieces since it works perfectly and also gives the same feel whatever the base colour."
Rain Barrier
Drop Resistant
Water Resistant
Waterproof