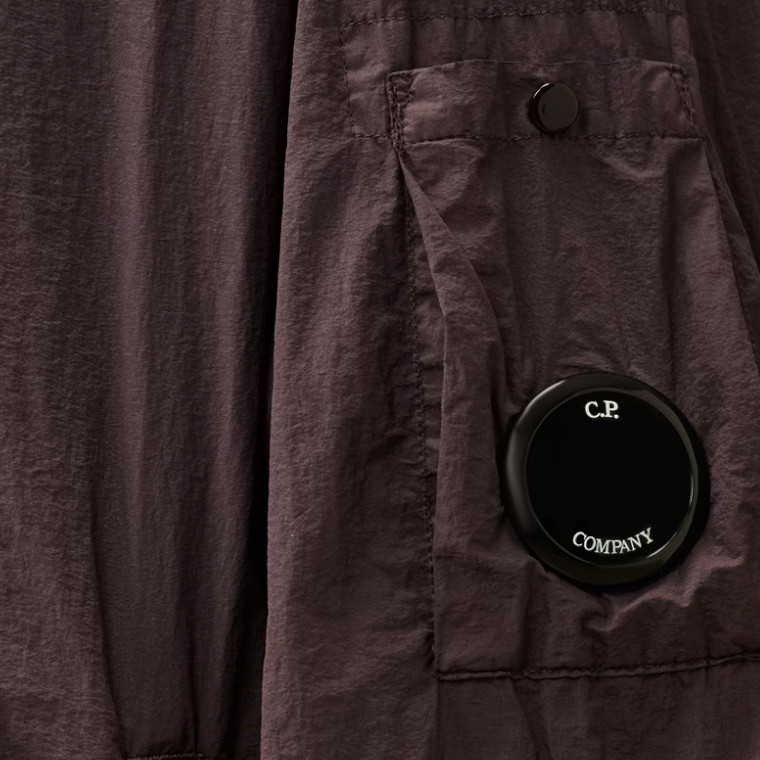 Taylon L
Taylon L - the L is for leggero, or light - is another nylon Taslan fabric but in this case it is 100% taslanised fibre and, since the original yarn is finer, the tangling effect is less evident and so the final aspect is closer to cotton. Taslan fabrics were first developed for military use because a matt, no-reflective nylon is better suited to camouflaging the presence of infantry in the field.
Filament Section
Weft: nylon taslan, Back face: resined
Fabric Features
GarmentDyed
QuickDry
Coated
Monofilament
Designer's comment
"This mixture of matt, Taslan and shiny, mono-filant nylons lends itself perfectly to the garment dyeing process."
Rain Barrier
Drop Resistant
Water Resistant
Waterproof